Organizing Committee Members Series of - WCGO Conferences
International Committee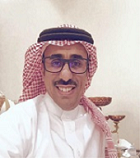 Deputy Chairman
University for Toronto
Saudi Arabia
Hythem Al-Sum(Biography)
Hythem Al-Sum is the Deputy Chairman of the Obstetrics & Gynecology and he maintains the Quality & Patient Safety at King Abdulaziz Medical City at the Department of Obstetrics & Gynecoloy Riyadh, Saudi Arabia. He was the Ministry of National Guard Health Affairs (MNG-HA) King Saud Bin AbdulAziz University for Toronto. He was the Consultant Obstetrics, ICU, MFM at King Abdulaziz Medical City National Guard Health Affairs – Riyadh. He was also the Former Fellow at University of Toronto, Former Fellow at King Abdulaziz Medical City National Guard Health Affairs – Riyadh, Former Resident at King Abdulaziz Medical City National Guard Health Affairs – Riyadd. He did his Studied at King Khalid University‎ in the department of medicine. Hythem has dedicated his professional life to medical education and maternal fetal health — in particular the management and treatment of women with medical conditions, critical illness, and complications during pregnancy.
Hythem Al-Sum(Research Area)
Medical education and maternal fetal health — in particular the management and treatment of women with medical conditions, critical illness, and complications during pregnancy.
Scientific Committee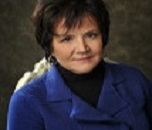 Doctor
Medical University of Ljubljana, Slovenia
Europe
Ksenija Ã… elih Martinec(Biography)
1992 I finished specialisation of Obstetrics and Gynecology in Universitiy Clinic for Gynecology in Ljubljana. First years were dedicated to obstetrics, laparoscoy and histeroscopy, general gynecology. After getting some expirience and women fitback I became more and more oriented to antiaging and regenerative gynecology. Balancing hormones, resolving problems developed after pregnancies and deliveries, implementig menopause medicine I developed a private medical center Kalliste, dedicated to aesthetic, regenerative and functional gynecology. 8 years ago I introduced platelet rich plasma for aesthetic purposes and later I was among the first in the world to begin to use prp also in gynecology. In Kalliste Medical Center there is a center for noninvasive tratment of urinary incontinence,( SUI and UUI and OAB) using PRP, DIODE and CO2 laser and intravesical electrostimulation-IVES. Center for Female sexual and pain disorders . In 2019 I added also treatments with fat derived mesenchimal stem cell in aesthetic and functional gynecology I organized also educational programme for : Female incontinence, PRP and stem cells in Gynecology, O shot and P shot procedure.
Ksenija Ã… elih Martinec(Research Area)
obstetrics and gynecology, Cosmetic gynecology, urinary incontinence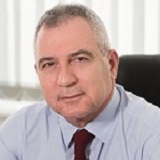 Director
University of Athens, Greece
Greece
Ioannis Giakoumakis(Biography)
With 35 years of experience as a gynecologist, Dr Giakoumakis studied in the Medical department of the University of Athens, specializing in Obstetrics / Gynecology. He completed his internship at the hospital 'Krankenhaus Holweide' in Koln, Germany, and his specialty in the University Hospital Alexandra in Athens. He took the position of head of the gynecological department in the General Hospital of Chania and continued his career as Director of the Gynecological department at a private hospital in his hometown, Chania. In 1992 he founded the Mediterranean Institute of Fertility and since then he helped hundreds of couples and singles, to achieve their own dream of holding their baby! Some years after, he pushed his limits and help the patients with the surrogacy program from 2005 when Greek Law allowed it. Wanting to constantly develop his knowledge in the field of assisted reproduction, actively participates in conferences around the world every year. He is a active member of several organizations, founder member of: European Society of Human Reproduction and Embryology (ESHRE), member of: ASRM, MSRM , MEFS and he was Honorary president of the Medical Council of Chania.
Ioannis Giakoumakis(Research Area)
Infertility, Assisted fertility methods.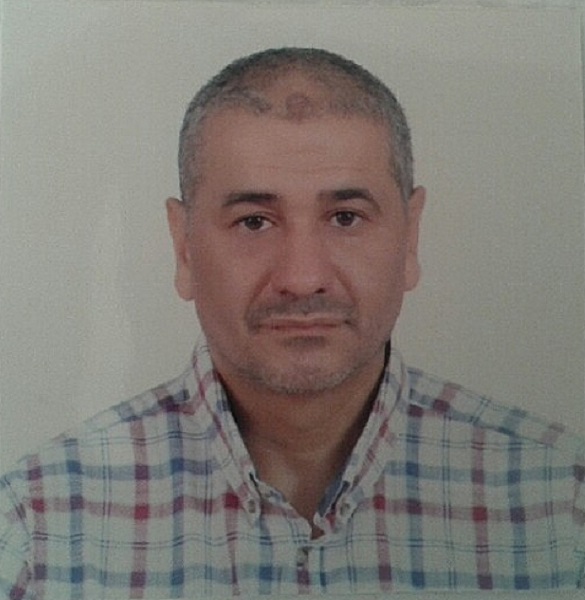 Doctor
Casablanca University and University of Rabat
Morocco, North Africa
Rachidi Karim Zakaria (Biography)
Doctor Rachidi Karim Zakaria started his medical studies as Faculties of medicine at Casablanca and practical training at the level of the different departments of medicine like Pediatrics, Gynecology and surgery operational. He served as an intern when he was in the third year of the medical student in the field of obstetric medicine and the prevention and management of obstetrics and the medical care of the patient. He also practised ultrasound obstetrical counselling and human reproduction medical and surgical Gynecology cursus of surgical Cancerologia at the national institute of flap oncology whose acts performed uterine surgery uterine cervix and vulva, He learnt more as a helper for thyroid colon cancer of osteosarcomas in plays of documentation as such publica Krukenberg Tumor breast sarcoma borderline tumor pseudo-tumor form of tuberculosis severe preeclampsia about 108 cases conservative treatment coagulation intravascular disseminated about 20 cases. He majorly served as pregnancy extra uterine surgical treatment versus methotrexate a plum syndrome belly doctor, chief surgeon Gynecologist obstetrician performing 400 surgical procedures including 40 % obstetrical and 60 % Gynecological surgery 30 % surgery breast cancer 10 % oncological surgery. He is expertise in uterus ovary cervix and vulva ventricular surgery vaginal with cure urinary incontinence classic hysterectomy classic fibroid surgery laparoscopy, Gynecological hysteroscopy diagnosis and operative procreation medically assisted Gynecological consultations which vary between 2000 to 2500 year without put providers on the ultrasound Obstetric Gynecology.
Rachidi Karim Zakaria (Research Area)
Student Ambassador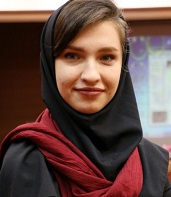 Senior Medical Student
Zanjan University
Iran
Pegah Moharrami Yeganeh(Biography)
"A 5th year medical student from Zanjan University of Medical Sciences. She is an active member of the university's Student Research Center where she developed different skills including conducting research, perseverance, and a sense of compassion and cooperation. She is interested in new, interdisciplinary fields in science and medicine that use technology and modern practices to improve the world and is trying to learn and evolve every single day."
Pegah Moharrami Yeganeh(Research Area)
Dermatology, Interdisciplinary Fields