Media Partners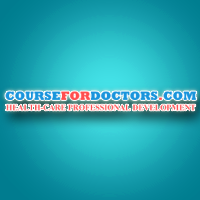 CourseForDoctors.com is a platform that is dedicated to all medical doctors and allied health professionals who are looking to keep their knowledge up to date by finding the right educational sessions and getting the latest news updates in their field of practice. Our platform is open for advertising all healthcare related meetings, seminars, workshops, and conferences.
Medgate Today is one of the leading International Magazine of Healthcare, which is having a very strong presence in Asia . Headquartered in India and having a pan India presence on a larger scale, Medgate Today caters the Doctors and Hospitals in Asia. It is a unique platform catering to diverse health & lifestyle sectors (ranging from health writers, doctors, hospitals, pharma companies, domestic, Medical & Dental colleges, hospital, doctor, Diagnostic center,Physiotherapy, Ayurveda, nature & Yoga, Homeopathy, Bio-Medical equipment industry, including the medical professionals. Corporate Houses, Retailers & Dealers & like) in providing the latest updates in the world of medicine, health, fitness & well-being and segments of lifestyle as well.
As a new highlight of Chinese economy, the mushrooming Big Health Market has immeasurable potentials to achieve a size of over RMB 8,000 billion by 2020, predicted CIConsulting. Tapping into China's growing demand for high-quality wellness & health products, Wellness China 2018 targets at both the general public as well as professionals, covering an exhibition area of 10,000 sqm.